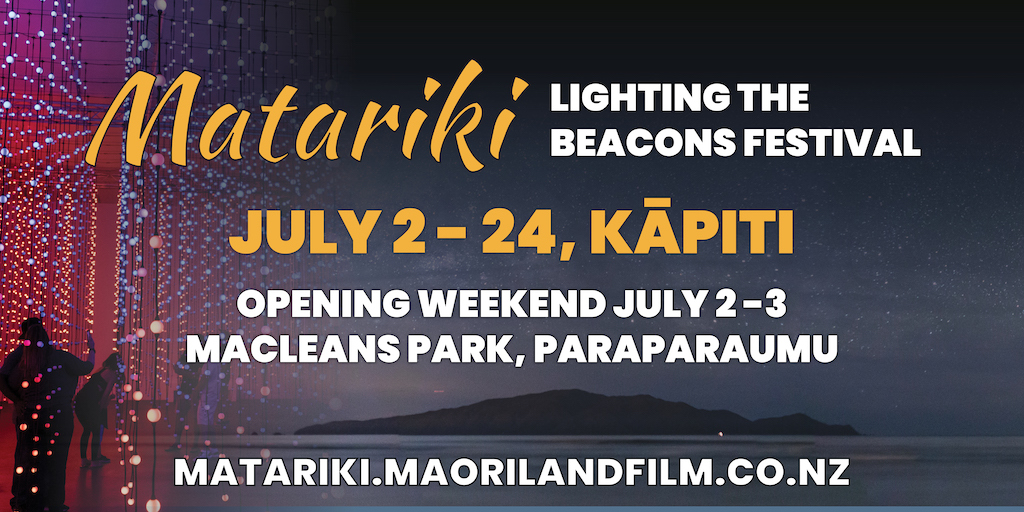 Offline
Various
Maclean Park
Paraparaumu Beach, Paraparaumu 5032
Two nights of glowing light artworks to wander through, nourishing food to warm you up and vibrant new musical performances to kick off the celebrations of the rising of the star cluster, Matariki! See colourful sculptures light up the park! Hear exotic instruments from all around the rohe and more! Taste local fare! Dress up warm and prepare to be bamboozled. It's free and for the whole family so come and join us at Maclean Park, Paraparaumu beach for this special opening of our Matariki festival.
Light Artists:
Light Sculptures by Angus Muir, Erena Koopu, Delaney Davidson, Jane Hakaraia and more
Music – Friday July 2:
Orchestra of Spheres, Psychedelic afrobeat from Paekakariki play live at 5pm
Riot Grrrl pop singer, Theia performs live at 6:30pm

Matariki Remembrance Garden:
Saturday July 3, 9am-10am in our Remembrance Garden bring along a photo of a loved one, a candle or an offering to leave and a chance to speak about someone special to you who has recently passed.
Matariki Kids Bike Light Parade:
A chance for kids of all ages to participate in festivities. Jazz up your bike with lights and dress to impress for a gentle ride along the colourfully lit beach path. Parents and caregivers join your little one in a bike ride they'll never forget. Start at the beach-side grassy area between Ocean & Toru Roads at 6pm (gather from 5:30pm) for a gentle ride along the specially lit, guided beach path and back again. Saturday 3 starting at 6pm (gather from 5:30 if you like)
Music – Saturday July 3:
Romani-jazz inspired trio Black Spider Stomp perform live at 5pm
During the UV Skate bowl demo enjoy house producer DJ Lil Stiffy, at 6:30pm
In a very rare and special performance alt country voodoo preacher Delaney Davidson will perform live alongside his enigmatic artwork built specifically for Matariki Lighting the Beacons festival at 7pm
Our Matariki Opening and Closing Events are Zero Waste! This means all of our food vendors serve food on either compostable or recyclable packaging and we ask that you do not leave any rubbish onsite at our events. We will have signed bins, helpful festival staff and info on hand at these main events to make these Zero Waste! It's important we take care of our environment as we enjoy and celebrate Matariki!
The Matariki Lighting The Beacons Festival is a month-long arts festival stretching right across Kāpiti during the month of July 2021 celebrating Matariki.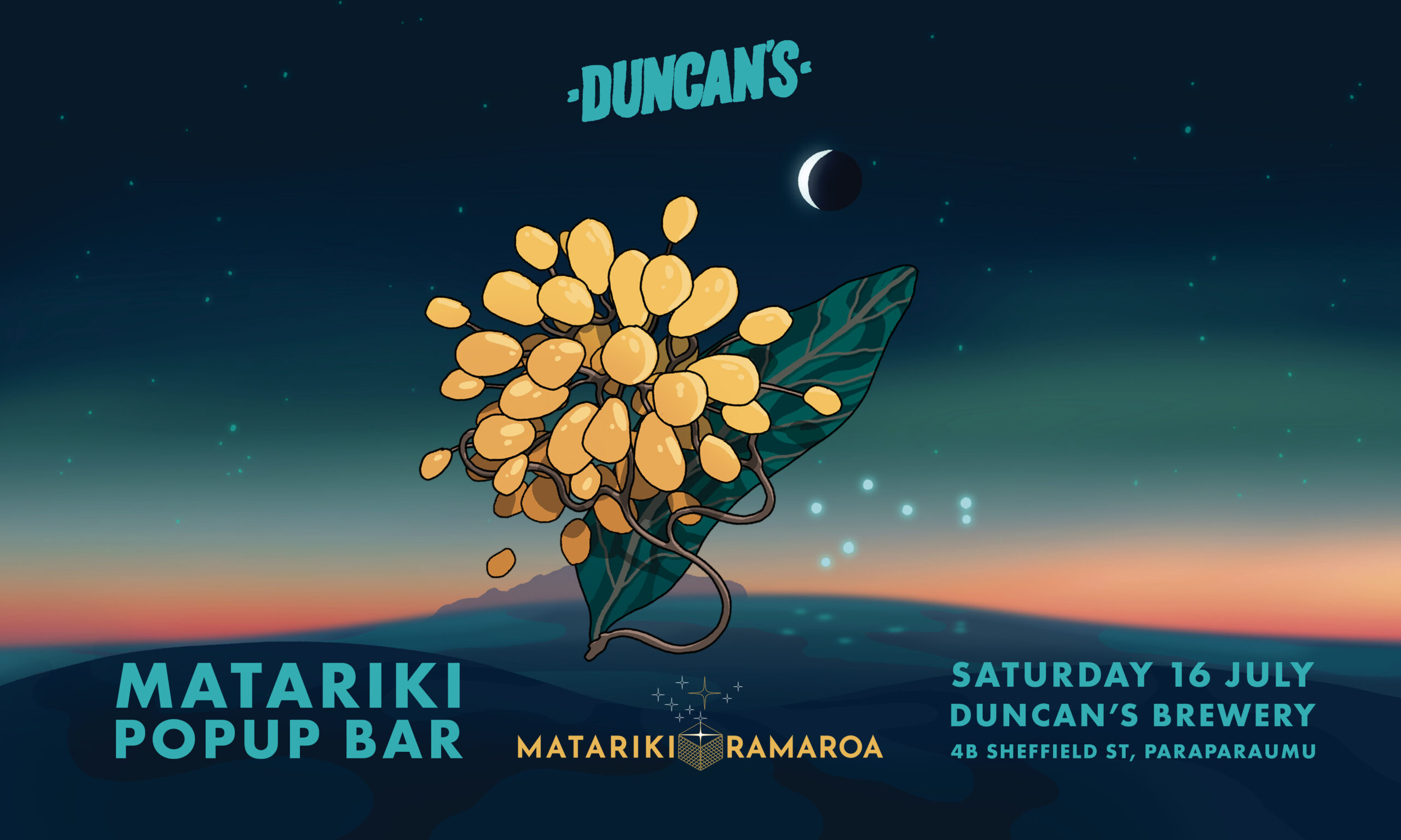 Duncan's Brewery, 4B Sheffield St, Paraparaumu