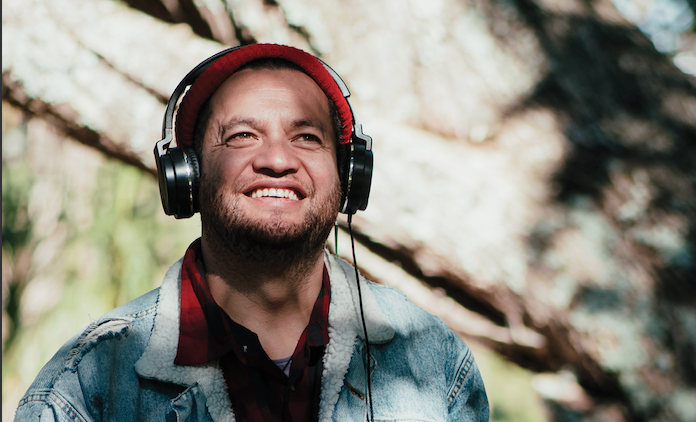 Put your headphones on and mihi to Matariki by walking your local maunga, ngahere or streets, whilst listening to this original audio-play. 
MAURI TAU is a unique storytelling experience that weaves together the magic of theatre, your whakapapa to the stars and nature. This guided experience immerses you – the listener, in a playful and reflective Sound Play alongside Te Kāhui o Matariki (the star cluster of Matariki). 
Writer, director Scotty Cotter collaborates with sound designers Fran Kora, Matt Eller, and Komako Silver to celebrate and usher in the Māori new year, inviting you to reconnect to your own mauri (life force, essence). 
Enjoy from the comfort of your own home or head out for a walk in your neighbourhood streets, park or maunga. MAURI TAU was created to be listened to at dusk or dawn. 
MAURI TAU is an audio play that encourages personal introspection. Reflections on loss or grief are considered in this audio-play. 
Streaming Daily: June 17 – July 17
Dawn at 6am, 7am, 8am, 9am and 10am 
Dusk at 4pm, 5pm, 6pm, 7pm and 8pm 
How will it work? 
MAURI TAU is an audio-play that you access online through a smartphone device on your headphones. When you purchase a ticket, you will need to select a session time to listen to the story, it will take approximately 50-55 minutes to complete. 
When you purchase your admission, you will be provided with a unique access link and further instructions. MAURI TAU can be listened to from anywhere, but for the full immersive experience, we recommend planning a hikoi (walk) underneath the open sky to connect with your outdoor environment. If you don't have headphones, you could choose to play the sound through a set of speakers. On the date of your session time, you'll need to have your phone/other device ready
Silo Theatre's Mauri Tau is presented as part of Matariki Ramaroa – a Māoriland Charitable Trust event. Mauri Tau has been made with the support of Creative New Zealand, Auckland Council and Foundation North