Matariki
Ramaroa
KĀPITI LIGHTS ARTS FESTIVAL
JuNE 24 – JULY 17 2022
He Hui Ahurei Hou
A multi-disciplinary arts festival for the whole family across the Kāpiti Region. 
Bookended by two public light sculpture events during June and July, Lighting the Beacons includes music, arts and theatre as well as multiple community events for Kāpiti whānau to enjoy.
Nau Mai, Piki Mai, Haere Mai Rā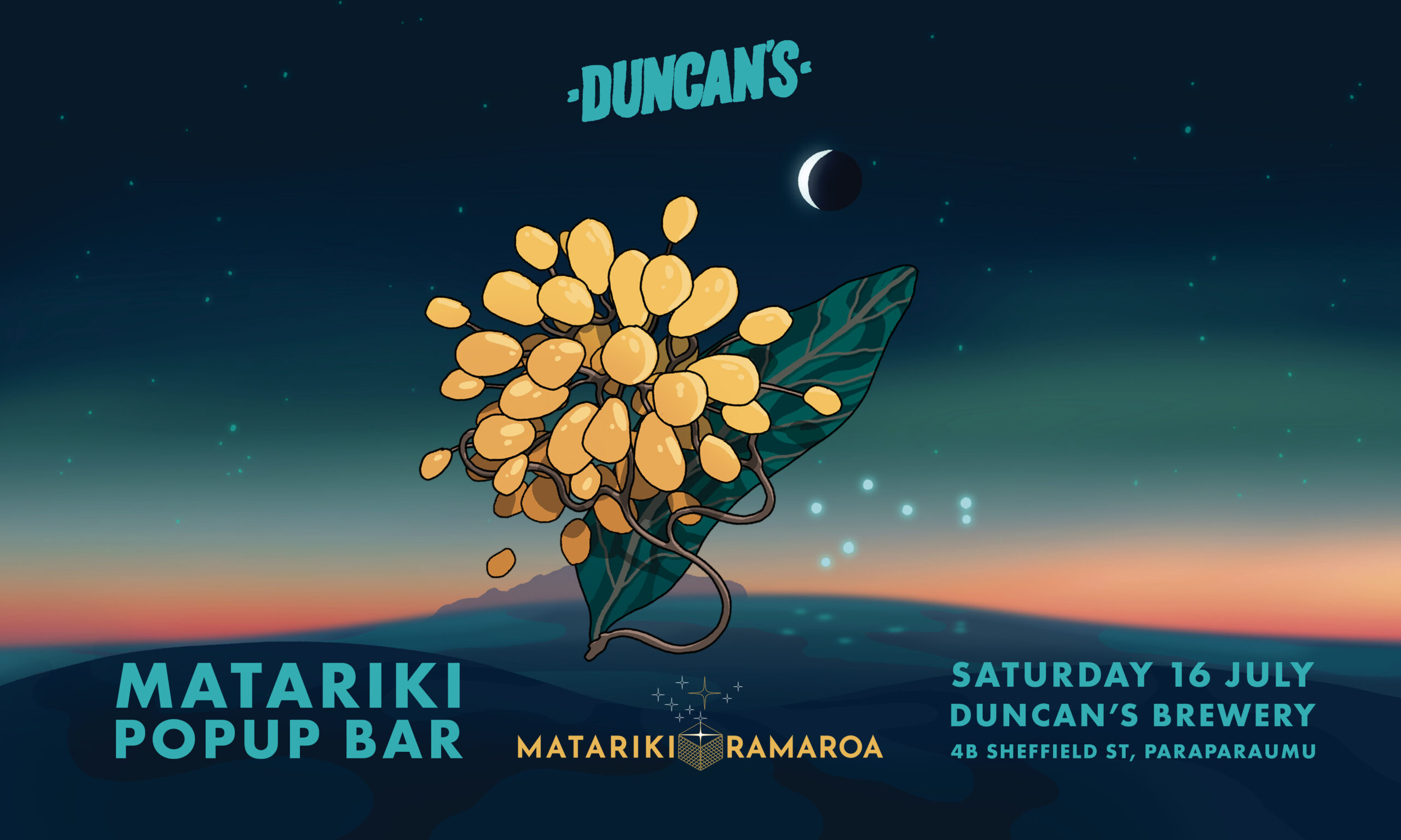 Duncan's Brewery, 4B Sheffield St, Paraparaumu
Presented by Duncan's Brewery & Matariki Ramaroa. Join us to celebrate the closing weekend of Matariki Ramaroa with the release of our Ramaroa Pils, brewed with native botanical kūmarahou. Duncan's Brewery opens their doors for a special Matariki Popup Bar, with 8 beers on tap and kai by the Smoked and Pickled food truck. Bookings […]
We're building the Matariki Festival for everyone.
If you're interested in including your event in Matariki Ramaroa Kāpiti Lights Arts Festival
Submit Your Event Now