THE KAPITI ARTS FESTIVAL CELEBRATING MATARIKI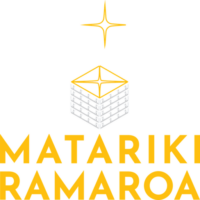 Nei rā te hau a mihi e pupuhi ana ki a koutou katoa i karapinepine ki te whakanunui i tēnei kaupapa o Matariki Ramaroa.
E kore te puna aroha e mimiti ki a koutou katoa i tae a tinana mai, a wairua mai anō hoki!
We'd like to thank everyone who helped make Matariki Ramaroa 2023 such a special festival!
JULY 8 – ŌTAKI
Food Trucks, Live Music, Disco, Matariki Got Talent, Runway Show, Light Sculptures and more!
JULY 8 – ŌTAKI
Showcase your talent and be in to win some epic prizes!
july 8 – Ōtaki
Have you got a passion for fashion? Walk our Red Carpet for Matariki Ramaroa!
July 7
And more acts to be announced!
OPENS JULY 1
A new art exhibition at Toi Matarau Gallery
FROM JULY 10
Matariki connects us with our precious environment. Mark Te Tau Hou Māori with tree planting and beach clean ups.
JULY 14 – ŌTAKI & RAUMATI BEACH
Celebrate Matariki Public Holiday with the lighting of the Matariki Ramaroa Beacon Fires at Raumati and Ōtaki Beach
Hosted by Tainui Stephens – an insight into the minds of Indigenous thinkers
See more Matariki Ramaroa Events in our calendar!
THREE YEARS OF MATARIKI RAMAROA
Matariki Ramaroa has light up the Kapiti skies since 2021, take a look back through our memories of the past three years.